We inspire, move, and create new things with you.
We develop groundbreaking business models and product and service concepts that will significantly change your business in projects.
We are your companion for all topics of innovation.
Nick Sohnemann
Founder & Managing Director
Founder & Managing Director
Nick Sohnemann
Nick is one of the leading experts in Europe in the field of trend and innovation research.
The cosmopolitan from Hamburg and a practicing scientist are internationally on the hunt for state-of-the-art methods and tools for successful innovations. As a pragmatic problem solver and strategic "business brain", he has been supporting companies on their way to innovation since 2008.
Roman Weishäupl
Director San Francisco
Director San Francisco
Roman Weishäupl
As Director San Francisco at FUTURE CANDY San Francisco he is in constant exchange with the Hamburg office to bring the know-how and working methods of Silicon Valley to Germany.
He helps entrepreneurs and executives to think like a start-up and to promote lean, agile, and design thinking methodologies in today's business environment. As an expert and on-site man, he supports our Silicon Valley tours and helps our clients to organize individual trips or workshops.
Jasmin Krug
Innovation Manager
Jasmin Krug
Junior Innovation Manager
As a Junior Innovation Manager at FUTURE CANDY, Jasmin supports our innovation projects in the areas of Consulting & Events. There she brings in her knowledge from her dual event management studies. In order to deepen her know-how, she will start a part-time master's in digital business & innovation in 2022.
Lingxiu LI
Junior Innovation Analyst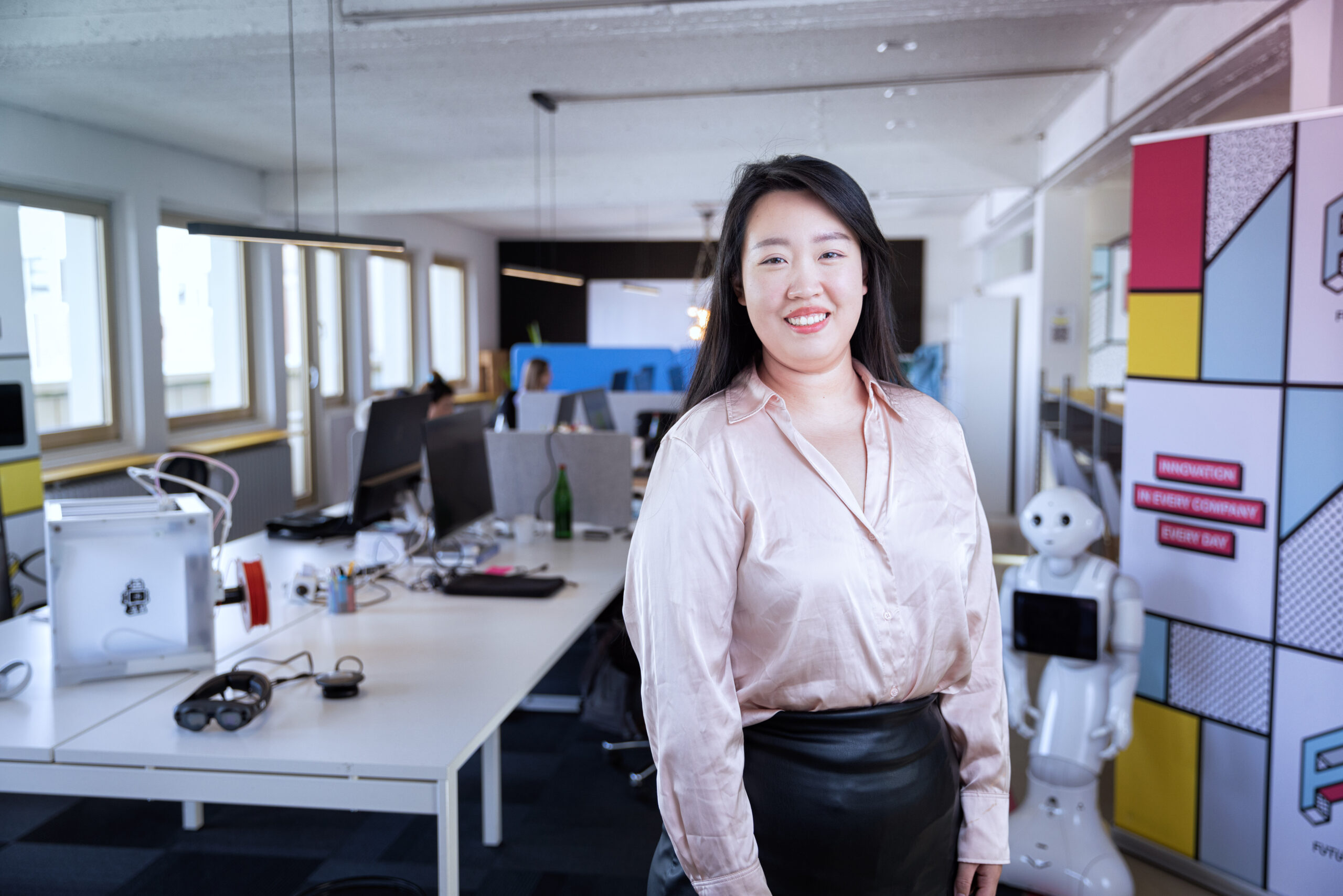 Lingxiu LI
Junior Innovation Analyst
Lingxiu supports the Digital Events and the TECH FLAT, writing digital session service plans, participating in the testing of new high-tech gadgets, connecting with China-related work, and helps deal with daily affairs of the office.
She combines her consulting experience with digital transformation knowledge, actively integrates into the team, and progresses together with the projects.

Originally working in the tourism industry, Anne is our accountant responsible for financial accounting and bookkeeping.
With her cheeky cologne manner, she manages the inquiries of the customers skilfully and gives helpful worldly wisdom on the side.
Tim Harms
Junior Innovation Manager
Junior Innovation Manager
Tim Harms
As a Junior Innovation Manager Tim supports the team in the segments Event & Tech Flat.
He contributes his knowledge from his bachelor's degree in business administration with a focus on business informatics.
Junior Marketing Manager
Leslie Tran
Leslie takes over the planning and implementation of FUTURE CANDY's marketing strategy as Junior Marketing Manager.
From social media to website to video shoot to newsletter, what you see and read about FUTURE CANDY, Leslie has probably seen before.
At FUTURE CANDY, she develops marketing campaigns and post ideas for the company's various marketing channels.

Pepper, the humanoid robot, joined us last year and since then it is hard to imagine the world without him. The youngest member of our family may not be flesh and blood, but he is hard to beat in kindness.
When he is not in the office welcoming our visitors, he introduces himself and his skills to new customers and shows off his skills.