The FUTURE CANDY speakers give multimedia keynotes on the top topics discussed in the innovation industry. Both traditionally on site and digitally via livestream or in virtual reality. Contact us, we will find the right topic for you and your event!
Highway to Hell or Future?
Metaverse - The new internet
Trends 202X
Business Model Innovation
What is CIRCULAR and how to ECONOMY?
F*ck ups & positive failure culture
New Work & New Leadership
How to lead Generation Y & Z?
China Insights
Silicon Valley Insights
Our impact for your event
Nick Sohnemann
the Digital Leader

Nick is convinced: "The time we live in is comparable to the time when the computer scientist Tim Berners-Lee invented the Internet. Nobody suspected back then that companies like Google, Facebook, or Amazon would one day exist.
As a passionate keynote speaker beyond the mainstream, he shakes you awake. The digital tornado is shaking up all industries. Anyone who just watches is missing the chance to create.
Through the mixture of scientifically-based facts and concrete company cases, the buzzwords digitalization, disruption, and the Internet of Things get practical relevance at Nick.
Instead of preaching theory, Nick is looking for a close alliance with the audience to promote innovation in companies. His inimitable stage presence fascinates even skeptics.
Roman Weishäupl
the Silicon Valley Expert

the Silicon Valley Expert
As a San Francisco director, Roman advises all C-level executives on how to think like a start-up and promote lean, agile, and design thinking methodologies in today's corporate environment.
In his keynotes, he will take you on a journey to the ups and downs of being an entrepreneur, the ways of working in Silicon Valley and its methods, and his experiences from the Valley of Innovation.
One of his specialties – apart from keynote presentations – is advising other startups on their most difficult and grueling life path. He also managed a network of more than 80 trend spotters distributed worldwide and helped customers around the globe drive innovation processes forward.
Lingxiu LI
The China Expert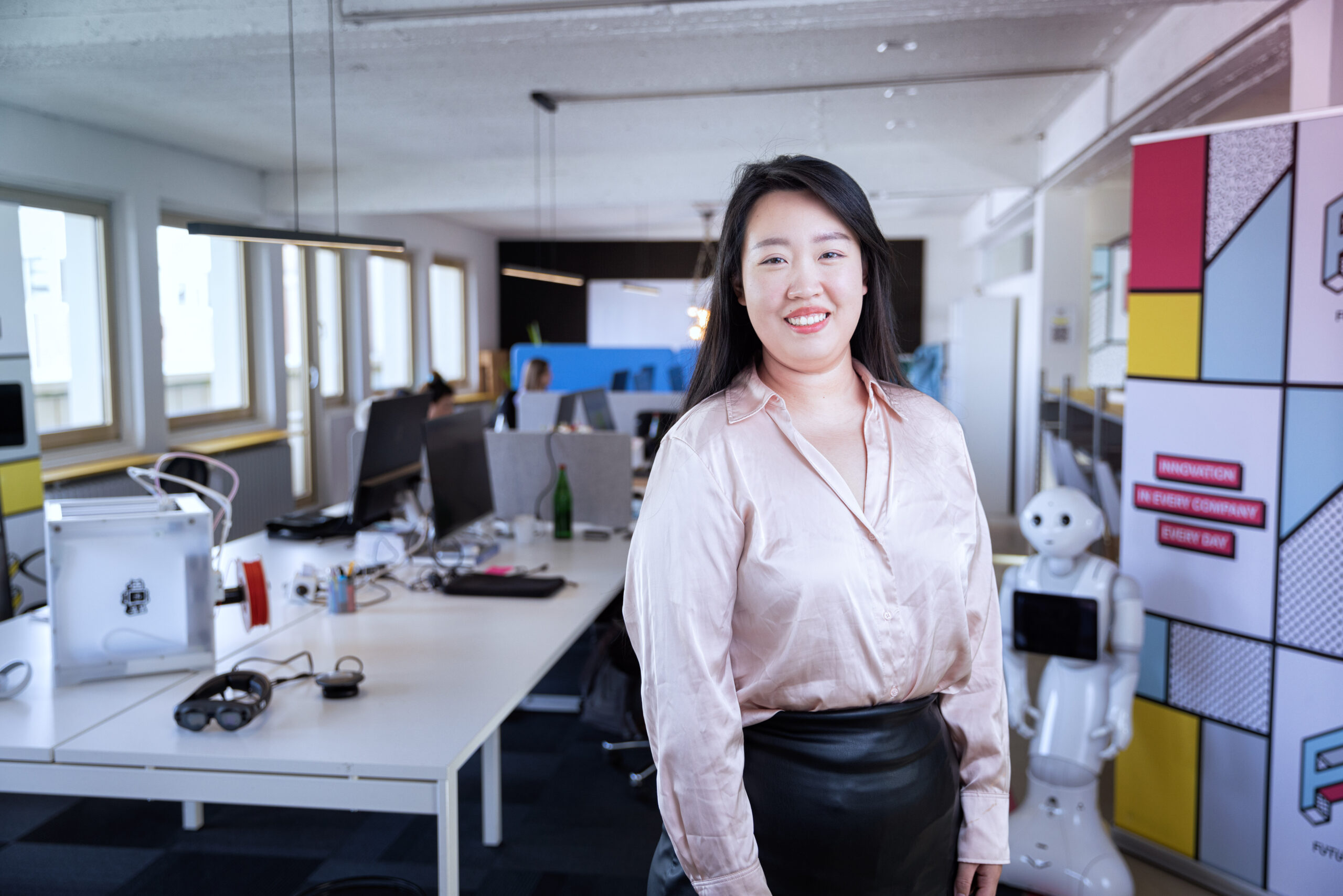 China and Europe not only have different cultures, but also different processes of digitization, and China has focused on technological innovation in recent years, especially during the COVID outbreak.
As our China Expert, Lingxiu will take you through a Digital Trip to China and show advanced technological innovations at the same time.
Interesting customs culture gives you a global view of China; Along with the contrast between the Application Digital Ecosystems of China and the West, you will generate new ideas; Biggest Digital players show you how company business developed; Innovations during COVID expand your horizons to face the outbreak.
Take a thought-provoking trip to China, without being limited by geography, and learn about China's digital transformation and how giant companies are changing their strategies.
Lars Kofahl
Digital Business Expert
Lars is Innovation Manager at the Hamburg innovation agency FUTURE CANDY. Mainly responsible for the events area of the internationally active agency, his focus is on the conception and implementation of inspiring events, workshops and keynotes. He takes customers like the Serviceplan Group, Siemens Gamesa Renewable Energy or the Schwarz Group on a journey across the globe to the latest trends, technologies and innovations.
With the multimedia keynotes from our experienced speakers, you can experience inspiration up close, even in the home office!
FUTURE CANDY started early on to create captivating keynotes on the screen. Hybrid events combine the two worlds of offline and online keynotes so that the digital keynotes can be designed into a multimedia experience that also inspires people from home when they dare to look into the future together digitally in the stream.