The Basis of all Innovation is inspiration.
Innovation Loop
Contact us!
Innovation makes the future possible. Innovation cannot be outsourced. It must become a core competence in every company. Our greatest motivation is therefore to enable our customers to innovate independently in the future. How do we do this? By constantly innovating, we work with our customers to build up the ability to independently meet future challenges. Each project is therefore based on a four-part process.
3-Months-Subscription
INSPIRE-Phase

3-Months-Subscription
INSPIRE-Phase
After three months, the innovation strategy and the innovation process adapted to the structure are ready. The INSPIRE phase brings its employees up to date on future developments. In addition, several valid ideas are developed in the IDEATE phase.
6-Months-Subscription
MAKE-Phase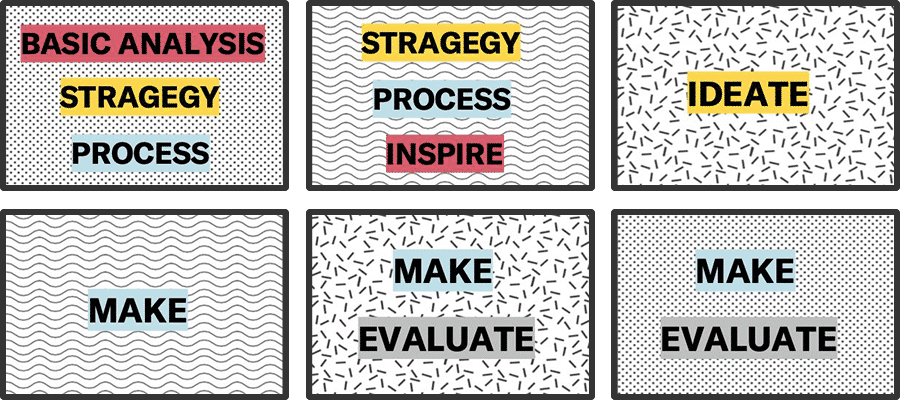 6-Months-Subscription
MAKE-Phase
The ideas outlined in the IDEATE phase are implemented as prototypes in a joint project group in the MAKE phase. In the EVALUATE phase, the prototypes are tested directly in the user market and iterated to the Minimum Viable Product.
12-Monats-Abonnement
BETA-Go-Live
12-Months-Subsription
BETA-Go-Live
After the second EVALUATE phase, in which the corresponding Minimum Viable Product (MVP) is tested using BETA-Go-Live, further iteration steps are developed in a second IDEATE phase. In the subsequent MAKE and EVALUATE phases, the MVP is converted into a marketable and integration-ready end product.
*This is an exemplary representation. The duration of the respective loop phases usually varies from customer to project.