POD#56: Netzwerk als Schlüssel für Innovation – mit Michael Trautmann, Co-Founder NWMS GmbH
von Stephanie Janszen, 14 Apr 2021
"Gelingende Beziehungen halten uns gesund und glücklich. Period."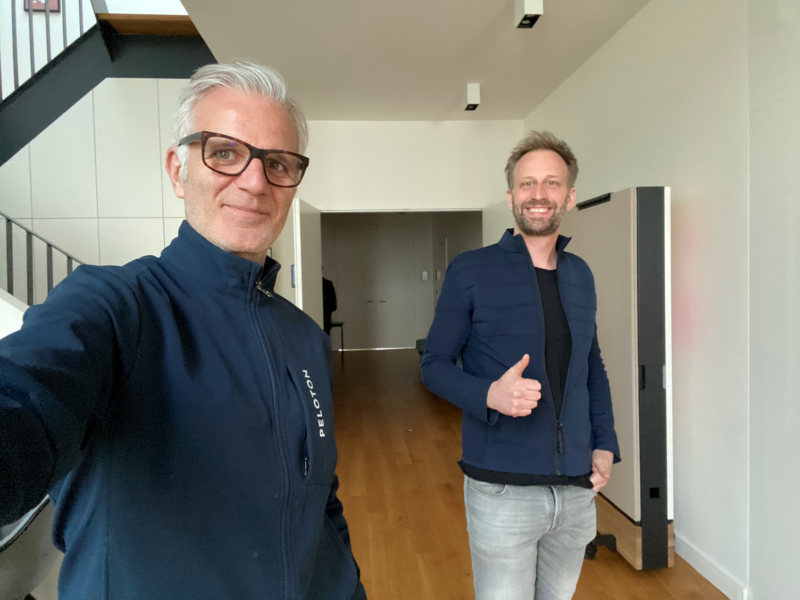 Von Bauchgefühl und Beißreflex. Ein spannender Talk über Scheitern, Erfolg und die
Bedeutung von Quantität und Netzwerk im Kontext von New Work.
Diese Woche hat Nick mit Michael Trautmann einen Podcast Kollegen im Gästesessel.
Michael co-hosted aber nicht nur den "On the way to New Work" Podcast, er war ebenso Marketing Chef bei Audi und hat mehrere Unternehmen gegründet. Michaels
großer Antrieb dabei ist seine unbegrenzte Neugierde und der unbedingte Drang, Dinge
anzuschieben und Menschen zusammenzubringen, die neue Projekte gemeinsam
entstehen lassen.
Eines davon ist die New Work Masterskills GmbH, die Kunden dabei hilft, New Work in
ihrem Unternehmen zu etablieren. Und das geht klar über einen Tischkicker und Obst im Office hinaus.
Michael erklärt Nick dafür seine drei wichtigsten Learnings. Der Marketingexperte lässt sich von Ideen aus dem MINDVALLEY-Kontext inspirieren. Persönlichkeitsentwicklung, frei nach Frithjof Bergmann. Und da sind wir wieder beim Thema New Work. Was wird sich zukünftig in unserem Arbeitsalltag verändern, welche Schlüsse sollten wir aus den Erfahrungen des letzten Jahres ziehen? Worin liegt die große Chance und welche Rolle spielen Kommunikation, Fehlerkultur und ganz allgemein, unser Menschenbild in
zukünftigen Prozessen?
Über all diese Learnings sprechen die beiden Podcaster und New Work Experten und
zeigen Wege auf, wie ein neues, positives Mindset auch Einzug in unser Privatleben finden kann.
Nick Sohnemann im Gespräch mit Michael Trautmann, Co-Founder NWMS GmbH
Weitere Podcasts findet ihr hier