Lassen Sie sich von unseren FUTURE CANDY Speakern zu den Top-Themen der Innovationsbranche inspiereren. Auch von Zuhause aus!
Denn mit den multimedialen Keynotes unserer erfahrenen Speaker erleben Sie auch im Homeoffice Inspiration hautnah.
Unsere Themen und Storylines
Highway to hell or future - 2030
2021: Die Zukunft ist abgebogen! Was jetzt wichtig ist
From Jesus to Hyperloop - Wie New Mobility die Welt verändern wird
New Work Culture
Top Trends 202X
Unser Wissen für Ihr Event
Nick Sohnemann
der Digital Leader

Nick ist überzeugt: Die Zeit, in der wir leben ist vergleichbar mit der Zeit als der Informatiker Tim Berners-Lee das Internet erfand. Niemand ahnte damals, dass es einmal Unternehmen wie Google, Facebook oder Amazon geben wird.
Als leidenschaftlicher Keynote Speaker jenseits des Mainstreams rüttelt er wach. Der digitale Tornado wirbelt alle Branchen durcheinander. Wer nur zuschaut, verpasst die Chance zu gestalten.
Durch die Mischung aus wissenschaftlich fundierten Fakten und konkreten Unternehmens-Cases bekommen die Buzzwords Digitalisierung, Disruption und Internet of Things bei Nick Praxisbezug.
Statt Theorie zu predigen sucht Nick den Schulterschluss mit dem Publikum für mehr Innovationskraft in Unternehmen. Dabei zieht seine unnachahmliche Bühnenpräsenz selbst Skeptiker in ihren Bann.
Roman Weishäupl
der Silicon-Valley Experte

der Silicon-Valley Experte
Als San Francisco Director berät Roman alle Arten von C-Level-Executives darüber, wie sie wie ein Startup denken, und wie sie Lean-, Agile- und Design-Thinking-Methodiken im heutigen Firmenumfeld fördern können.
In seinen Keynotes wird er Sie auf eine Reise zu den Höhen und Tiefen als Entrepreneur, die Arbeitsweisen des Silicon Valley und deren Methoden sowie seine Erfahrungen aus dem Tal der Innovationen mitnehmen.
Zu seinen Spezialitäten gehört – abseits von Keynotepräsentationen – die Beratung anderer Startups auf ihrem schwersten und strapaziösesten Lebensweg. Zudem leitete er ein Netzwerk aus über 80 weltweit verteilten Trendspottern und half Kunden auf der ganzen Welt dabei Innovationsprozesse voranzutreiben.
Unsere Speaker in action!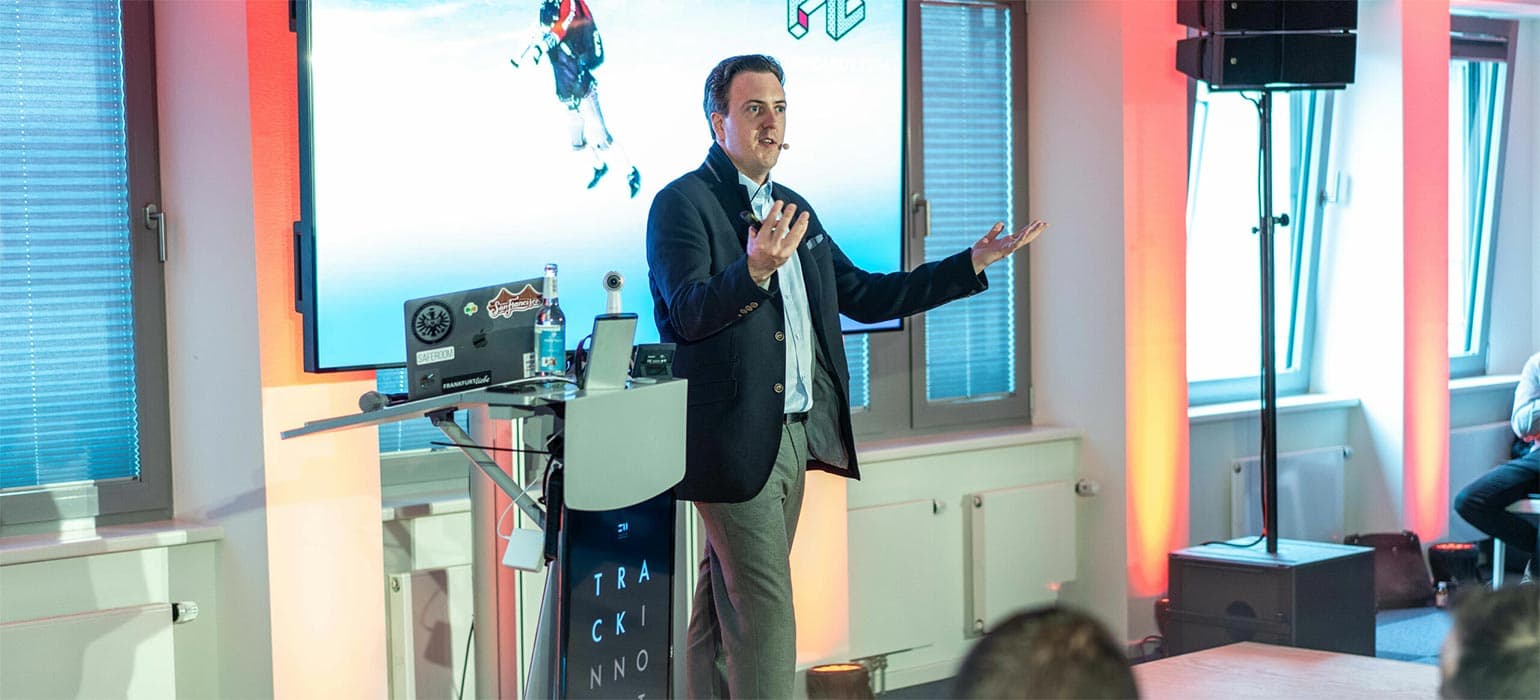 Unser kostenloser Newsletter!